About Emily Sharp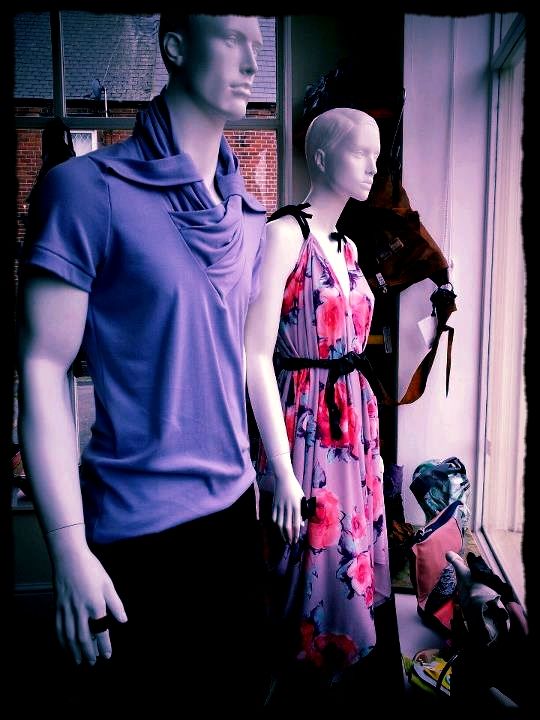 Emily Sharp for men and women.
I fell in love with art and design at an early age but it wasn't until I started to study it that I realised it could be more than just a hobby! After studying Art and Craft, English Language and Design Technology A Levels at Barnsley College I focused in on Art and Design and completed a Foundation Course where i fell in love with Print Making and Fashion Design. It was from these two subjects that i had to choose which to take forward to the next level and, although I found Print Making fascinating and I am still to this day greatly influenced by it, I chose Fashion Design.
I went to De Montfort University in Leicester where I studied Fashion Design and Contour Fashion (Underwear and Outerwear) gaining creative skills from the fashion side and technical skills from underwear, a great foundation on which to set up and base my own clothing label in 2006 after graduating with 1st class honors.
Emily Sharp Fashion is a clothing range for both men and women based in Mirfield. Every garment is designed, pattern cut, sewn and finished by myself in order to ensure the the quality and attention to detail always meets my high standards. Steering clear of mass production in this way has also helped me to create a label that is fast paced and unique, using small quantities of fabric (often roll ends) and adding different design details as and when they come to me. My menswear collections is casual in style ranging from T-shirts and cardigans to drop crotch trousers and often feature bold panel shapes and clashing colour combinations. My womenswear however has a much softer edge, my designs are free flowing and elegant focusing mainly on dresses. Both collections are sold in boutiques up and down the country and here on my website, I also have a Stock Clearance Sale on eBay (Search Emily Sharp on eBay).
Since the birth of my daughter Poppy, I have also set up a childrenswear label "Love From Poppy" which features one-offs and limited editions and consists mainly of simple designs in beautiful, often vintage, printed fabrics.